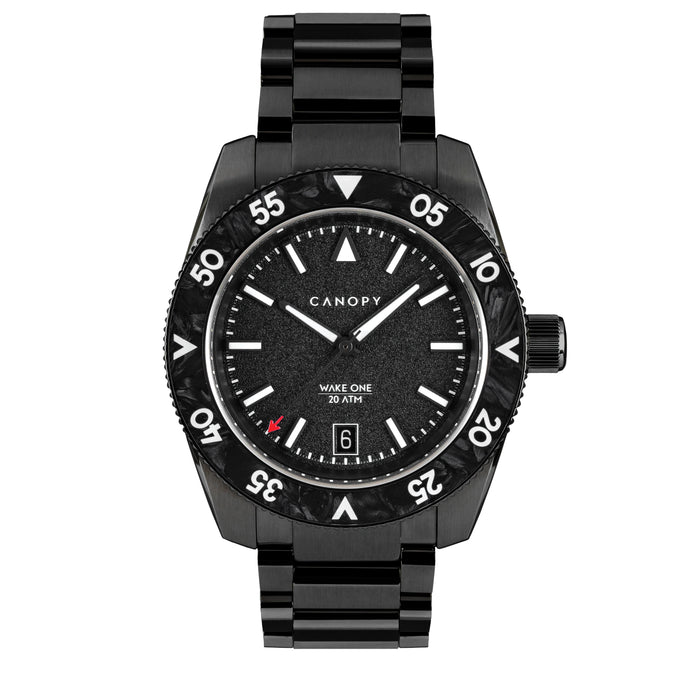 A DIVE WATCH READY FOR ADVENTURE
WAKE ONE
Wake One fuses pilot and dive watch designs together while being crafted from the ground-up to bring unmatched quality and value to the micro-brand world.
Being the product of a small, enthusiast-led company, the Wake One is a limited edition offering. Each watch is individually serialized and comes with a matching numbered aluminum card, making it not just a tool, but a collector's item.
"One of the best inaugural releases from an upstart brand in recent memory"
"The balance between wrist presence and comfort is nailed for that beefy dive watch look that doesn't weight your arm down"
"When I say this bracelet is comfortable and well-finished, that would be an understatement."
"These are not off-the-shelf parts, this is a full custom built, and it really comes through."
"Excellent quality piece and an excellent value that I'm going to highly recommend."

EXPLORE OUR PRODUCTS
SELECT A COLLECTION BELOW